Looking for new avenues to market your business locally and on the internet?
Want to make it easy for your colleagues, networking groups, chamber, and membership groups, know about you, what you're an expert in and have all the pieces to promote FOR you?
Would you like a speech information packet that takes 2 seconds for you to send to potential markets?
Imagine you're at a networking event and you would LOVE to do your signature speech to the group either in person or via phone. And wouldn't you like to lock in the date and time as you speak with the host? By providing the host with your professionally designed "Guest Expert Packet", you're able to book it and sit back and let them promote it!
There are 10 elements to a well designed packet, do you know what they are? If not, here is your opportunity!
What you'll receive is:
consultation and conversation with Kim to develop the packet

you'll get the appointment link in an autoresponder email

compelling title

your signature talk/presentation/speechinvitation for your host to receive a commission

promotional partner link or affiliate

audience handout

or QR code so your audience can access the written format

downloadable headshot
web copy

promotional copy of your signature talk for use on the host's website or opt-in page

sample email broadcast

promotional copy of your signature talk to be included in the host's newsletters or promo emails

bio

so people will get to know you before the talk and can be included in any promotional material

sample questions and answers

helps the host with what to ask if you are doing in an interview format or after your talk as additional questions

article or blog post

an article or blog post that the host can include in their promotional material (a link to the article or post), adds to your expertise

social networking updates for the host to promote

Facebook updates
Twitter tweets

2 formats: MS Word and PDF
Here's my guest interview info, if you'd like to interview me for a call.
Price: $197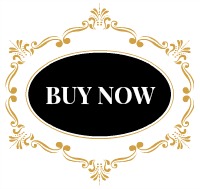 WAIT….added BONUS!!!
BONUS #1: Let's get your new media kit on Pinterest!
Some small businesses post a single media kit document, but you get a "Media Kit" board that includes:
videos of appearances (2),
awards or recognition you've earned (2),
articles you've written that appear on the web (2),
rate sheet (1),
testimonials (2)
 BONUS #2: Let's get you on About.me
You can send everyone you meet to this page to find and learn about you!
Market Your Business: Drive awareness for your business with a simple, beautiful page.
Central Point of Contact: Stay organized by putting all your links in one place, including the link to your "Guest Expert Packet"!