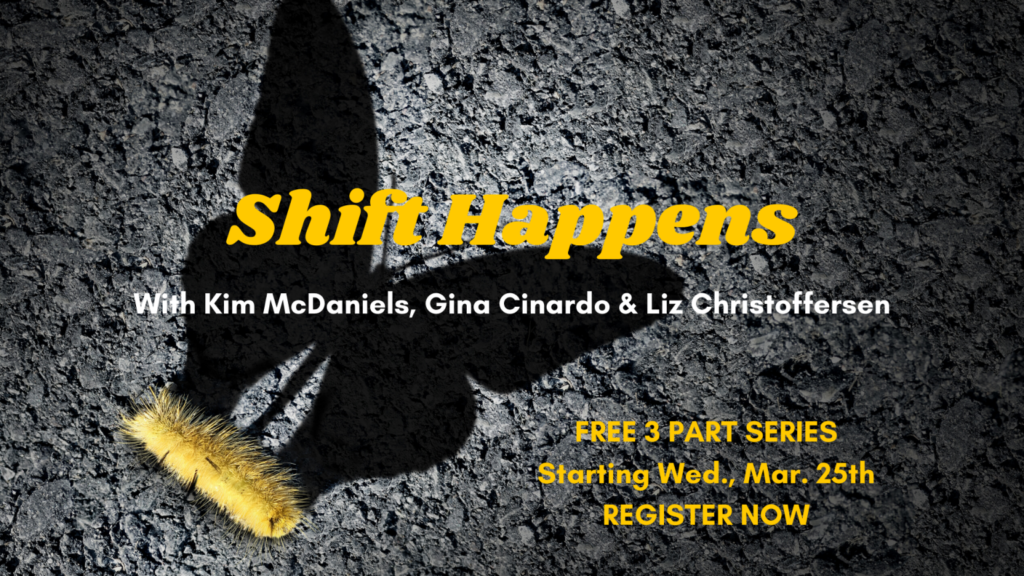 Join me on Wednesday, March 25th at 10am PST, Noon CST for the first of a 3-part webinar FREE series titled "Shift Happens!" ⠀
==>Myself and my fellow businesswomen, Gina Cinardo (https://loom.ly/HVHdlVE) & Liz Christoffersen (https://loom.ly/JCEXci4) hope to help you through all the "shifts" and changes we are experiencing now. Instead of worrying about what we can't do. ⠀
. ⠀
==>We'll each be sharing tips you can do right away to improve your visibility, bolster your resilience and prepare for better times ahead. We'll have a question and answer period to help us know what you need now so we can connect you to resources and solutions. ⠀
. ⠀
Here's the link to find out more and sign-up: https://loom.ly/GmZODYY ⠀
Looking forward to meeting everyone!